Client Comments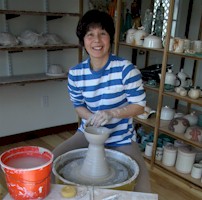 "Being a potter, I use my upper body muscles, especially my arms, when I work on pieces. Over a year ago I developed tendonitis in my right elbow from heavy use. The pain was making my work very difficult.
"After four sessions with Scott, I can wedge clay and throw pieces on the wheel without too much discomfort. Scott not only worked on my elbow but also my hand, wrist, arm, shoulder, neck, and back very attentively. He explained the relationships of the muscles, tendons, and bones when I use them to produce my pieces, and taught me some stretches that I use to warm up my arm before I work, and some self-massage techniques to smooth out the rough spots before they get too painful again."
- Mari K.
Mari's work can be seen at Ginko Gallery and Studio, 19 S. Main Street in Oberlin (a half a block from the R&R office at the Oberlin Inn).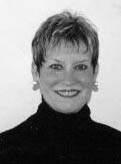 "Over two years ago I sustained an injury to the hip and thigh area. I did the normal rest and rehabilitation that common sense dictates without much improvement. Three massage therapists, four chiropractors, two applied kinesthesiologists, and two physical therapeutic consults later, I was still basically not much better.
"Then I sought out Scott. He had been working with Ohio Dance Theatre's professional company members. Not only were they relieved of pain, but they were back dancing quickly. I have had the same great results. My pain is manageable and infrequent. My range of motion is so much improved. I have been seeing Scott for treatment for about five weeks. I feel that I can expect complete recovery.
"Scott listens and works well with his clients. He doesn't depend on a certain 'bag-of-tricks,' like a one-size-fits all. He produces individualized results, as it should be!"
- Nancy Brenstuhl
Ohio Dance Theatre