Scott Medwid, LMT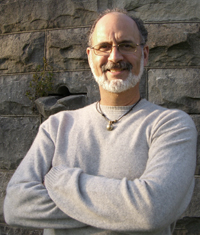 I have studied body work since 1983. An injury in 1996 left me unable to walk; after spinal surgery, massage therapy got me back on my feet. My experience led me to Harmony Path School of Massage Therapy, where I earned my medical massage license in 2004.
I use the Kellogg method, Craniopathic Myofascial therapy, Thai Body-Work techniques, and Trigger Point theory to improve my clients' range of motion, muscle strength, and energy level. I also strive to provide a safe space for people dealing with muscle memory issues.
I am the resident massage therapist for Ohio Dance Theatre Ballet Company. I and my family have resided in Oberlin since 1995.